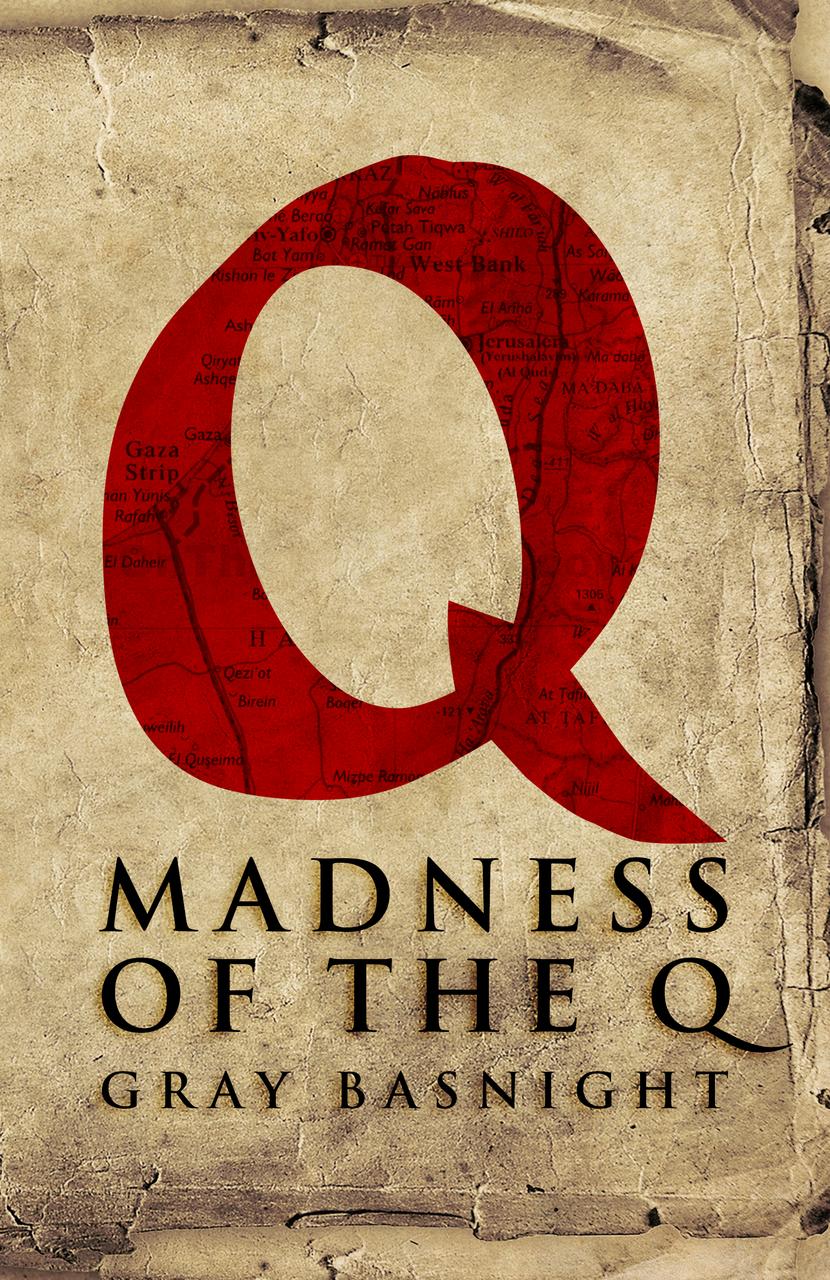 Deadly drones, religious fanatics, flash mob suicide, an ex-Mossad hitman hired by the Vatican, a Mediterranean cruise, and a newy unearth manuscript dating to the first century creation of Christianity all collide in this new political thriller.
Video: Techno Gadgets in My Thrillers
Here's a little bit about the techno gadgets I invented for my Sam Teagarden thrillers - Madness of the Q and Flight of the Fox, both of which are set in the near future.
New York Journal of Books Review
"If you like a book that lands you back in reality feeling relaxed and happy about what could happen to an ordinary guy tossed into deadly events, Madness of the Q is ideal. It might even get you through the holiday season, feeling like you and Sam both have it pretty good after all."
- Beth Kanell
Eyes on World Cultures Review
"This would make for an exciting movie in the Dan Brown genre. It's a thrilling story that you'll be glued to from start to finish!"
- Brenda Repland
Murder in Common Blog Review
"Yes, Teagarden is on the run again, and I'm sure his knees aren't much better. Fans of Dan Brown will appreciate this book."
- June Lorraine Roberts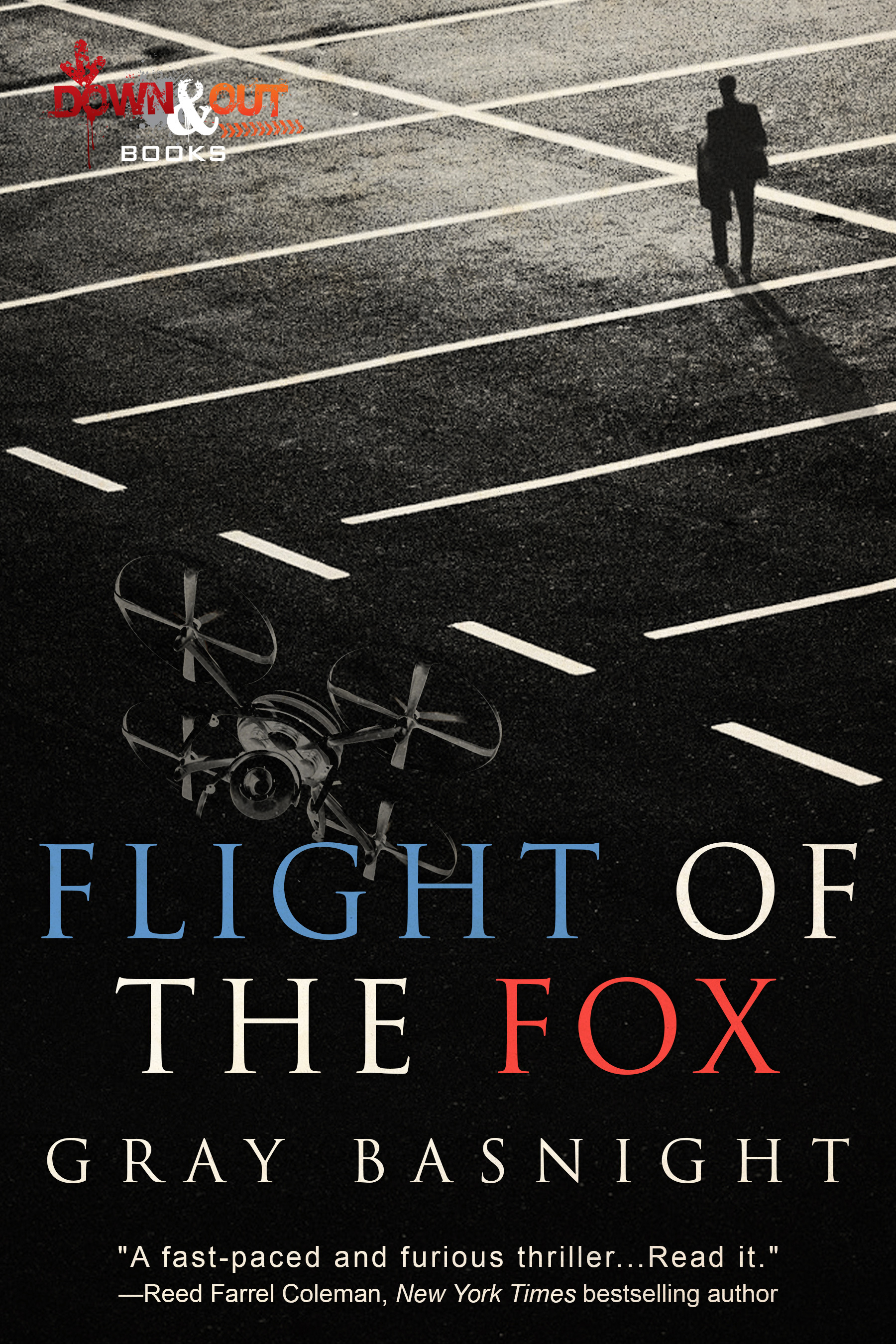 A thriller that stakes out new space in the run-for-you-life genre. Sam Teagarden does not carry a gun or know karate. He is a math professor whose principal weapon—is his intelligence.
When he must go on the run for his life, he gradually decodes a file found in his inbox that reveals dark secrets about America in the 20th Century. If published, it will radically alter the public's view of history.
Mysterious Book Report
FLIGHT OF THE FOX
Gray Basnight
Down & Out Books (Jul 23, 2018)
An electrifying, propulsive and timely thriller was just released that, by all rights, should shoot to the top of every bestseller list in the country. If ever an author stepped up to the plate, took a swing, hit it right on the sweet spot and out of the park . . . this is it.
Flight of the Fox, by Gray Basnight is a tour de force of a government agency that's so out of control it will do anything to protect itself and its secrets. It's a story that could have been ripped right out of yesterdays, todays, or tomorrows headlines . . . and no matter which side of the political divide you're currently on . . . this gripping yarn about a black-ops unit within the Federal Bureau of Investigation will keep you enthralled to the very last page.
John Dwaine McKenna
Mysterious Book Report
July 16, 2018
CLICK ON THE ABOVE LINK TO READ THE BALANCE OF THE REVIEW
Foreword Review
FLIGHT OF THE FOX
Gray Basnight
Down & Out Books (Jul 23, 2018)
Gray Basnight's Flight of the Fox is the ultimate paranoid thriller—a major page-turner dedicated to one wrongfully accused man's flight from the law. This is a big-league ride from start to finish, and at its core, it discusses what a postmodern democratic dictatorship might look like.
Reviewed by Benjamin Welton
Forward Review
July/August 2018
CLICK ON THE ABOVE LINK TO READ THE BALANCE OF THE REVIEW
AUDIO:
Click on the link below for an audio sampling of FLIGHT OF THE FOX, voiced by Doug Shapiro; sound engineering by Sarah Van Essendelft, Nicholas Wagner, and Brett Barry of SUNY, New Paltz.
Flight of the Fox
Published by Down & Out Books
College professor Sam Teagarden stumbles upon a decades-old government cover-up when an encoded document mysteriously lands in his in-box, followed by a cluster of mini-drones programmed to kill him.
That begins a terrifying flight from upstate New York, to Washington, to Key West as Teagarden must outfox teams of hitmen equipped with highly sophisticated technology. While a fugitive, he races to decode the journal, only to realize the dreadful truth—it's the reason he's being hunted because it details criminal acts committed by the U.S. in the 20th Century.
If he survives and publishes the decoded diary, he'll be a heroic whistle blower. But there is no guarantee. He may also end up dead.